The Best Move in & Out Cleaning Service in North York

Expert Housekeepers

No hidden Charges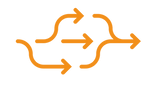 Flexible hours
Insured Cleaners
Get off the stress of moving in & out cleaning with the Cleaning expert
With the assistance of a proficient cleaner, you can keep away from the pressure of cleaning your home. We offer housekeeping services in North York. Our customer base likes our thorough tender loving cleaning, affordability, and adaptability.
Experience the difference with the expert cleaning today!
Introduction of move out and in cleaning services
Are you moving pretty soon? Cleansing your former apartment may be the last topic of your thoughts, but it should be just as high on your flat moving schedule as anything else, especially if you expect (or hope) to get your money refunded. It's hard enough to move without having to wash your old or new apartment. Rather than completing your move-out and move-in cleanings, you may hire professionals to do the dirty job for you.
Move-In & Move Out Cleaning Services
Cleaning services may be adjusted to the dimensions of your home and the sort of cleanliness you want. Some companies provide free consultations so customers know exactly what to expect and aren't surprised by unexpected charges. With professional move-in & move-out cleaning services, you can concentrate on making sure the rest of your relocation runs as efficiently as possible.
New Home Cleaning Services
It's thrilling to move. It also takes a lot of effort. Nothing is more frustrating than receiving the keys to your new house only to discover that it needs extensive cleaning before you can move in.
Cleaning the interior of overhead shelves (if asked) is one of the services offered to new homeowners.
Sanitizing and disinfecting counters, sinks, tubs, and toilets, among other things

Microwaves, ovens, stoves, and other equipment should all be cleaned.

Cleaning the house and cleaning all floors, including hardwood, leather, tile, and other types of flooring

Clean windows and doors on the spot

Dusting bifold doors, lamp fixtures, and electric fans, among other things. After a move-in cleaning, your new property will be pristine in every nook and corner. 
As part of a lease or selling agreement, a full move-out cleaning may be needed. If you're leaving a rental home, it might be a crucial component of safeguarding your security deposit. You may use a variety of services to ensure that the task is done correctly.
You may obtain the following with the move out cleaning services:
The job will be completed to your contentment

Each bit of the assets will be perfectly clean

Service will be available on time and will complete the work as rapidly as possible 

Cleaning solutions will be sustainable and eco-friendly 

Cleaners will be fully trained and insured

Service providers for pre-and post-move cleaning are dependable
A common lease agreement includes restoring an apartment or house to the state we're in when you rented it. Here are 11 measures to get your property up to code. You don't have to do them in any particular order, although for obvious reasons, we advise doing the floors last.
Remove and repair any nails from the walls. Painting your walls is one method to personalize a place, but you'll need to remove all the nails first.

If necessary, repaint. Most rental properties employ set paint colors in their apartments, so if you've altered the color, now is the moment to repaint it.

Clean all of the doors. Doors are another part of the house that is frequently overlooked during ordinary cleanings, but washing them down has a significant influence on the glitter factor of your walk-through.

Wipe down the ceiling fans. If you're anything like me, you want to avoid sweeping ceiling fans as often as possible throughout your regular cleaning routine, but it's a must-clean area before you move out. It's such a simple thing, but clean windows and mirrors instantly transform any space.

Wipe out all of the cabinets and drawers. In the kitchenette, restrooms, laundry area, and closets unload every single drawer and cabinet. Wipe them down after removing any crumbs or muck.

Clean all sinks, bathtubs, bathrooms, and toilets thoroughly. Clean the showering and bathtub thoroughly, remove as much filth as possible from the grout and drains, and scrub the sinks.

Clean and dust the baseboards and trim. Clean the baseboards and moldings with a damp towel or duster.
Frequently Asked Questions
The reality is that the cost of employing a move-out cleaning varies significantly based on the area, size of a property, and scope of work.
Cleaning for moving out can take anything from 90 minutes to four hours for tiny apartments or tasks that don't require much thorough cleaning to a complete eight-hour day for large and/or very dirty areas.
Contact with THE CLEANING EXPERT professional cleaners to get the best services for move out cleaning.
If you're planning on moving into a new house shortly, one of the most difficult aspects of the process will be knowing that you'll have a lot of cleaning to do when you get there. You can get assistance from The Cleaning Expert to make things simpler.
We are verified and we have a good reputation

Excellent service! My first experience with this company was just as great. Carpets are super cleaned and handled very professionally.

The cleaning expert did an amazing job at my home. They were on time, very efficient, reasonably priced & professional.

The tech did a very thorough job and ensured we knew the process as he was doing it. Highly recommended.

I'm very impressed with the work that was done! My carpet look absolutely beautiful.They are really amazing, very professional and friendly.Highly recommend!